1. Master wearing a beehive! The clothing of the 40s and 50s is really my cup of tea, but I can't help loving the mod look of the 60s. Bright colors, ascot collars, knee-high boots, winged liner, and the ever amazing beehive. There's a certain amount of backcombing and hairspray that is going to take some practice. 2013 is my year to master this style.
2. Craft some retro inspired accessories.
3. Take a family photo. No, I'm not talking about the type of photo where we all have matching sweaters and we're sitting strangely in front of aspen trees. I want an artfully done, funny photo that expresses who we really are as a family. I'm looking for an excuse to dress the whole family up vintage and find an amazing backdrop. It's going to take some planning, but I'm determined to make this happen in 2013.
4.Learn to cook the perfect Indian chicken Korma. After many practice rounds, I figured out how to make a delicious chicken Tikka Masala (in the crockpot no less!) Now, it's time to find a simple, lovely Korma recipe.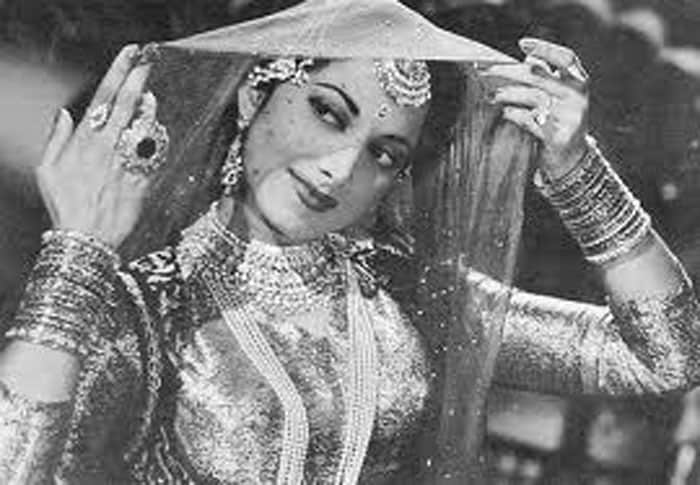 5. Buy a bullet bra! Yes, that's right. Every vintage loving girl should own one. I'm amazed I've made it this far without one.
6. Finish my nine year old son's bedroom and blog about it. It's by far the most difficult to decorate for someone who has opinions about their space, especially when they are contrary to my own. He's got his own interests and it's certainly been a challenge to meet his needs, and create a space we both like. He's very interested in history, just not "my" particular decades. Stay tuned...
7. Open my Etsy store. I've already picked and registered the name. Now I need to create some listings and link up my blog. I'd love to hear some tips on maintaining a successful online shop, if anyone cares to share.
8. Finally reupholster that amazing "atomic wing back" chair I purchased from the thrift store. I spotted the coolest turquoise chair. It was clean, had amazing lines, peg legs, and was only $12! I got so excited, I forgot to sit on the damn thing. It was only later I realized that the springs in the seat are not level and it's not comfortable. I've been afraid to attempt to fix it, so it's been taking up space in my basement. This is the year, friends. (similar to this chair)
9. Sew some clothes for the baby girl. There are plenty of free patterns on the web, as well as some cute vintage ones I've collected. I'm going to get motivated and make her some pretty things.
10. Go on a trip with my honey. It's sometimes really difficult to just get away and go somewhere with my husband. There's always some force plotting against us, like busy schedules, finding reliable babysitters, and of course money (or lack thereof). It is so worth it though! Couples have to dedicate time to try and connect. It's fun to get to fall in love all over again. Even if it's just one night away, I vow to make it happen.
What are your goals for the new year?